3 Bed 2 Bath $910+ 1186 sq. ft.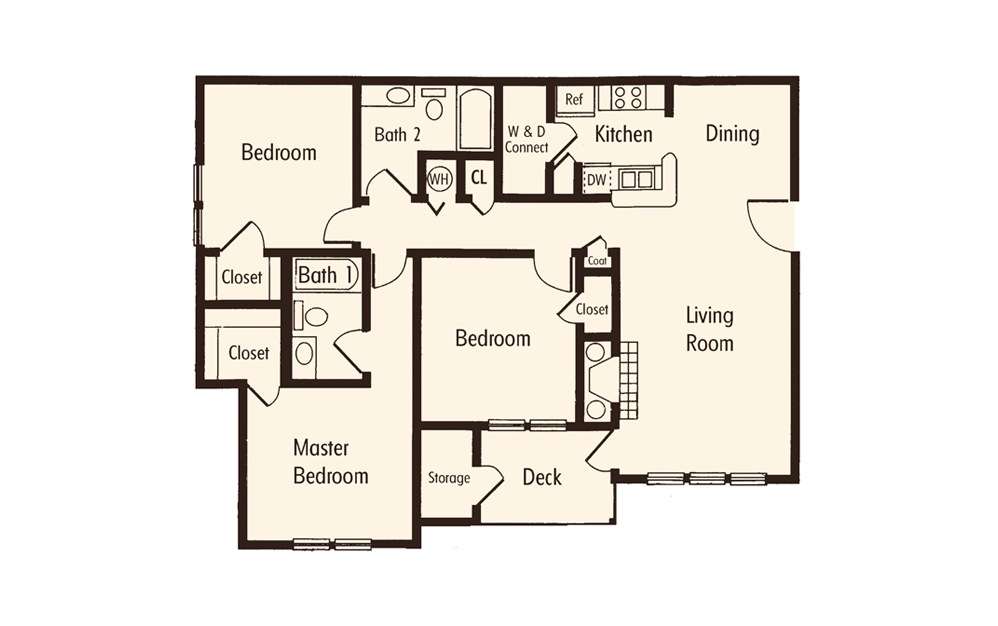 It is hard to beat the spacious layout of our three bedroom apartment home. Its open floor plan and large rooms will make you feel like you are in a single family home while still being able to enjoy the benefits of community life. You can't ask for much more than that!
*Dimensions and square footage shown are approximate and pricing/availability is subject to change.