2 Bed 2 Bath $860+ 1013 sq. ft.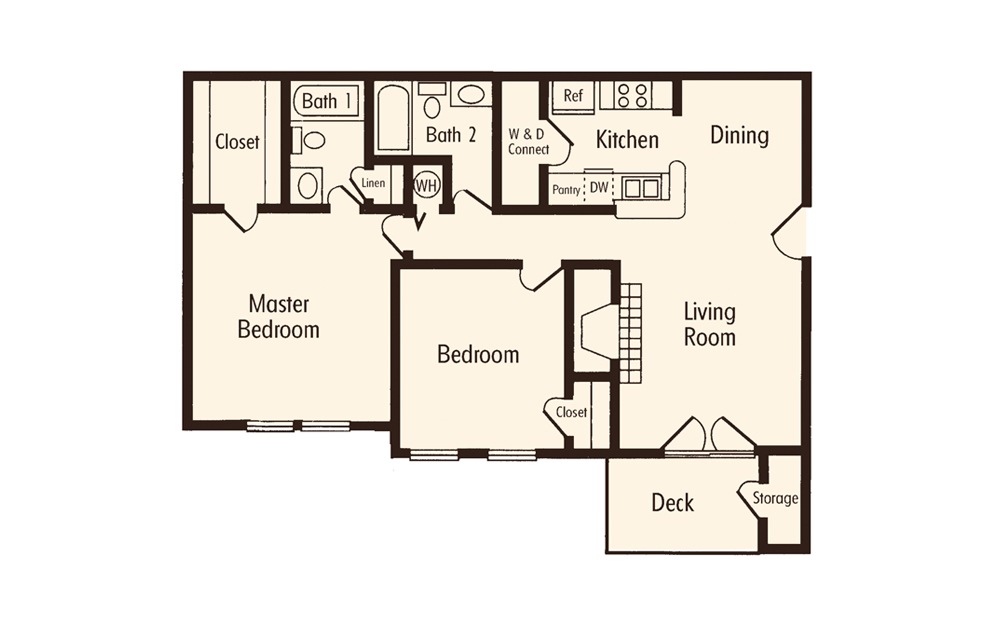 Our two bedroom apartment home is the prefect fit; which is why we chose it as our model home! Spacious enough for more than comfortable living, while cozy enough to feel right at home! The large bedrooms, bathrooms, and closets of our floor plan make it an amazing choice for two bedroom needs!
*Dimensions and square footage shown are approximate and pricing/availability is subject to change.